PAC Coin ($PAC) Partners with CPN
PAC AND THE CRYPTO PAYMENT NETWORK (CPN) ARE PLEASED TO ANNOUNCE THEIR STRATEGIC PARTNERSHIP THAT WILL BRIDGE THE GAP FOR CONSUMER TO MERCHANT CRYPTOCURRENCY PAYMENTS
USA (Aug. 15, 2018) – $PAC Coin announces that effective August 15, 2018, they have executed a partnership agreement with COIN, LTD., the New York, New York financial innovator behind the Cryptocurrency Payment Network™ ("CPN"). Please see below the release from $PAC coin.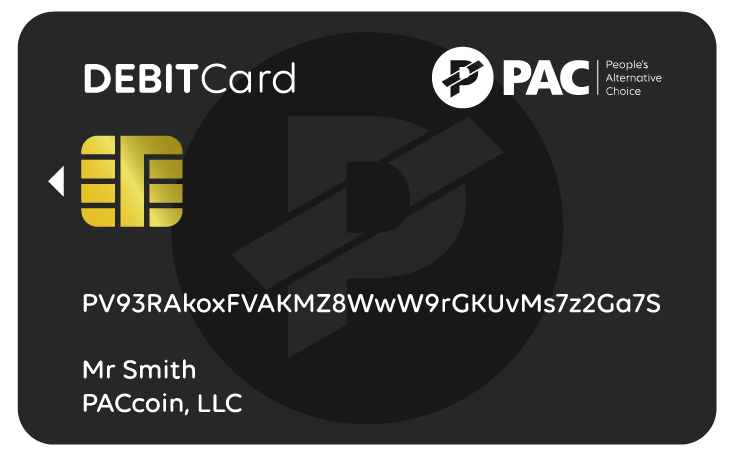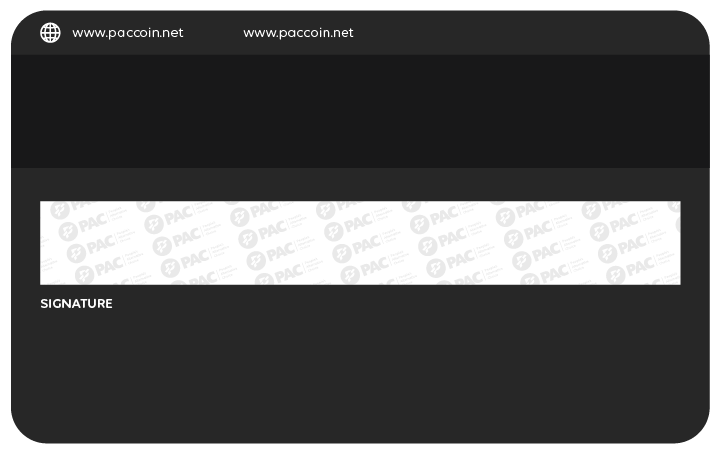 As a result of this partnership, PAC and its global community will now be able to acquire PAC Debit Cards that will set the standard as an industry leading consumer to merchant payment bridge.
Cryptocurrency Debit Cards are not a new thing, however it's long been known that competing products from other card providers only have the ability to act as a form of gift card/paper wallet whereby only currency can be stored/sent peer-to-peer within the chosen currencies ecosystem. The partnership between PAC and CPN features a unique ability to provide PAC to FIAT in a real-time conversion for the benefit of both the consumer and the merchant.
The cryptocurrency space is still very much in its infancy, as a result mainstream merchants new to this financial sector prefer to not have to register with exchanges in order to liquidate the assets they're receiving as payment. PAC and CPN are reducing the steps for merchants to acquire their native FIAT currency. Merchants (depending on their country of operation) might face strict regulations on the holding and transfer of cryptocurrency into a business account for taxation purposes. Removing this step reduces accounting pressure for the merchant and enables the consumer to purchase any goods and services the merchant provides with PAC.
Dominos Pizza was the first company to announce its partnership and acceptance of PACcard through the CPN network with many other fortune 500 companies looking to be added to the payment network in the coming months.

PAC, by design was created to be a spendable, transaction-focused digital currency. It features near zero transaction fees and instant, cross border transfer speeds making PAC a market leader for full scale retailer adoption. This latest partnership proves that PAC is serious about its commitment to consumer satisfaction and its expanded adoption potential.
"The technology behind the PAC card will act as a middleman between customer and merchant. This provides the bridge between crypto and fiat, making it an easy road for merchants to feel comfortable venturing into the crypto space and accepting PAC as a day to day currency. PAC is consistently pushing the boat out and forming new partnerships that its competitors within the space simply aren't delivering on.
PAC is the youngest cryptocurrency in the space to be forming partnerships of this magnitude. Whilst other projects are happy to focus on empty marketing and blanket exposure activities, PAC is actually investing its time into laying the foundation to become the world's largest alternative payment network. In just 6 months PAC, has already become the third largest Masternode network, globally. With such robust network stability and talks of moving to a new and improved, merchant-focused blockchain solution in the near future, PAC is comfortably positioning itself to become a major player in the digital asset space."
"We are pleased to announce the first major restaurant chain to be added to the CPN Network, Domino's Pizza. Domino's is a leader in the fast food industry providing a top tier product with exceptional service and is pleased to join the CPN Network. CPN has commenced the integration of Domino's Pizza into our fast growing Network of goods and services.
The integration of such a large restaurant chain is always a challenge and will be incorporated over the next few quarters. We look forward to a long lasting and profitable relationship with the leading pizza restaurant. CPN card holders will soon be buying pizza at Domino's with their PAC card and will be enjoying many more benefits in the near future."

-- Jeff Manuel, CEO - CPN/Coin, Ltd.
The evolving PAC and CPN network
The PAC and CPN Network is still in the process of on-boarding hundreds of major retailers from around the world, which means that use of the PACcard will be limited at first. What can be expected with companies like Dominos Pizza as well as the other merchants on the waiting list for acceptance with CPN, is that they can accept PAC once 1 of 3 things happen:
The CPN payment terminals are distributed to their physical stores

The CPN payment app is completed and integrated into their platform

The CPN terminals become PCI DSS compliant

Point no. 3 here is the one we should all be excited about because becoming PCI DSS compliant basically means that the PACcards will become usable anywhere that traditional bank cards such as VISA and Mastercard can be used. Compliance with PCI DSS also means that we are making appropriate steps to protect cardholders data from cyber-theft and fraudulent use. It has as much impact on customer security as the businesses accepting them. Cyber-attack can mean a potential loss of revenue, customers, brand reputation and trust, so adhering to all relevant regulations to become complaint is an absolute priority to become a trusted means of payment.

How do the PAC Debit cards work?
You as the customer might want to purchase an item listed in FIAT in any shop around the world but with your PACcard.

You as the customer would present your PACcard to the merchant, which can be read in the typical manner by swipe, NFC or chip/pin.

You enter your pin into the payment terminal to verify the transaction.

The terminal will then interact with the CPN network which calculates in real time a conversion rate into FIAT, (this data is taken from multiple third party data points and API's to provide an accurate price) this conversion rate is shown to the merchant and customer for acceptance.

Upon approval, the CPN network Debits the amount of PAC from the customers account (linked to an online wallet of your choice, your mobile wallet for example) or declines the transaction if there aren't enough funds available to cover the spend. The CPN network then send the merchant the equivalent value in FIAT at the time of purchase and will either hold or liquidate PAC via an OTC trading desk.

The FIAT transaction to the merchant usually happens that same evening via an ACH, or in the case of European territories a SEPA payment, less the CPN fee (which is minimal).

Something which should be stressed is the added layers of security that can be applied when transacting with PAC that might not be immediately obvious. Typically if your traditional Bank Debit Card is stolen and the thief has access to your PIN then they will be able to acquire an unlimited amount of funds from your bank account until such time as you are able to cancel your card from your banking provider, this usually requires a lengthy phone call, takes time and/or might not even be done that same day.

Because your PACcard is connected to an online wallet of your choice, even if your PACcard is stolen and the thief knows the PIN, as long as you have access to transfer all of the funds from your chosen wallet to another location or wallet address within the same device, the thief has no way of accessing your funds, even if they physically have your card and PIN. This added layer of security which normally your banks would have control over, is now firmly in your hands providing absolute peace of mind.

Lastly, we would like to take this opportunity to thank CPN for their support and for choosing to partner with PAC in this endeavor to make cryptocurrency payments accessible to both merchants and the general public. Physical Debit Cards are familiar and trusted as a means of payment in the current financial landscape, so bridging the technological benefits of blockchain with a convenient means of payment will only help in the long term goal of cryptocurrency mass adoption.